Have you started looking around for a recruitment system? Considered changing your current provider, or are you taking the leap to invest in an ATS for the first time?
It can be a bit of a jungle out there with different tools, modules, systems and software.
To help you get started we've identified five factors to help you choose the right recruitment software for your recruitment needs.
1) Functionalities
The most basic, and important, part of evaluating different recruitment solutions is to consider what kind of functionalities you'd like to have. The functions are supposed to help your recruiting efforts and preferably eliminate administrational tasks such as:
Confirming to candidates that you've received their application

Create and maintain a candidate database of past applicants and unsolicited applications

Support with GDPR-compliance

Templates for candidate competencies, ads and interview guides

Sorting and ranking candidates – for example exclude candidates who don't meet the basic requirements
Remember that companies have different needs – functions that may be vital for a large corporation with 2000 employees and more than 200 recruitments per year may not be all that important for a smaller business. You should base your requirements on what functionalities your company needs.
A way to discern what might be useful for you, is to start looking at your current recruitment process. As you go through the process, continuously ask yourselves: Is this something we could replace or solve with the help of software functionality?
Don't forget to get perspectives from other future users of the tool. What would a candidate appreciate? What about a hiring manager?
Don't miss: A template for creating your own checklist of wanted functionalities when buying recruitment software – click here.
2) Integrations
It's important to keep in mind that the recruitment tool should interact with other systems. No matter if you need to transfer data to your HRM-system, want to publish ads on many different job boards or have a seamless integration with your current provider of recruitment tests – map out what integrations are possible.
Take the time to ask questions about:
Transferring data from the recruitment system to other personnel-systems

Possibilities with posting on job boards and what options are available through the tool

Being able to have a job listing on an internal or external career page

What other integrations and partners exist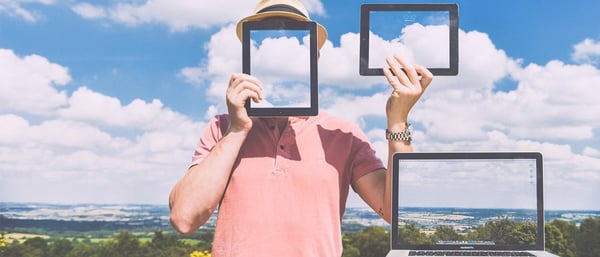 3) Usability
A lot of user groups will be interacting with the system. You have recruiters who'll be using the system several times a week, as well as users who'll access it very seldom or just for a single recruitment project (i.e hiring managers).
Managers should be able to use the basic functions of the tool without too much hassle or lengthy training. At the same time, the recruitment department will have the need for a more powerful and flexible system in order to replace manual work.
The balancing act here is to not compromise on the recruiters' need for a powerful tool in exchange for ease of use for hiring managers. Therefore, look for software that enables you to hide or turn off certain functions or areas of the system for users who seldom use it.
There are a number of ways to check usability of a recruitment system:
Ask for a demonstration

See if it's possible to try using the tool

Ask direct questions or look through an instructional guide
4) Support
Who can you turn to when you have questions or issues? Evaluating the quality of support is also a big part of choosing the right software. Most offer FAQ-sections or guides for customers, and you can also ask about:
Average response time on questions to support/Helpdesk

Availability of guides or training courses on how to use the tool

If there is a dedicated contact person to turn to for advice and guidance


When you're dealing with prices it's important to put the cost in relation to your needs and evaluate what you're getting in exchange for the high, or low, cost.
5) Cost
Yes, it costs money to sign up for a license for a recruitment tool. The price varies between suppliers and products and is usually decided based on what functionalities are included, the quality and availability of support and flexibility of the system. The best choice isn't to buy the cheapest system around without first checking if it can deliver on your requirements for the previously mentioned areas (functionalities, integration, usability and support). Don't get stuck with a system that:
Doesn't offer the functions you actually need to recruit better and more easily

Doesn't comply with GDPR or other requirements for IT security

Doesn't have the proper integrations or work well with your other systems
When you're dealing with prices it's important to put the cost in relation to your needs and evaluate what you're getting in exchange for the high, or low, cost. Keep in mind that you may want to consider how well the tool will suit you in the future.
A bit of help to find the right tool for you
As part of evaluating the five areas mentioned above, we'd also recommend you to create a list of requirements. Specify what functions you need to have and would like to have in place. The specification is a huge help to prioritize your needs and have a cohesive and comparable basis for looking at different systems, tools and modules.